• catfish • chef • cooking • creole • creole seasoning • flavor • fried • fried fish • grate grinds • seafood • taste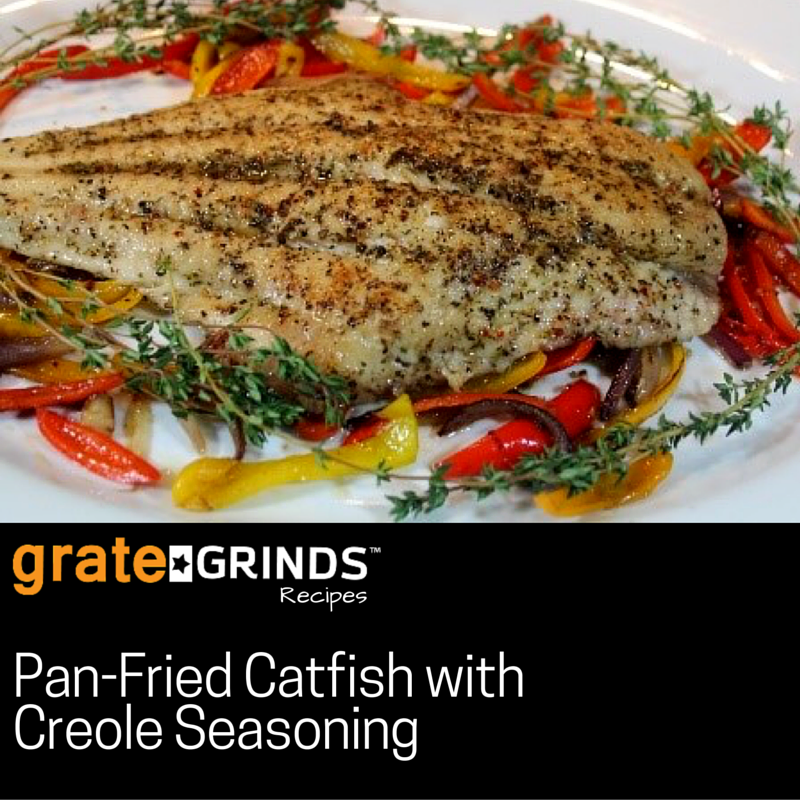 This spice blend gives you food the essence of Creole Cuisine. It can be used on Fish, Chicken, Steaks, Vegetables and Rice. NOTE: To review and/or select the meat you wish to use, please refer to the "Recommendation Guide to selecting your beef, pork, chicken, turkey or seafood" PDF, located in the Recipe link in the heading at the top of the Home page. COOKING INSTRUCTIONS • To use the Creole Seasoning on fish, poultry or meat, spray or rub a lite coating of oil on all sides of the food, then grind an even coating of the Creole Seasoning...
---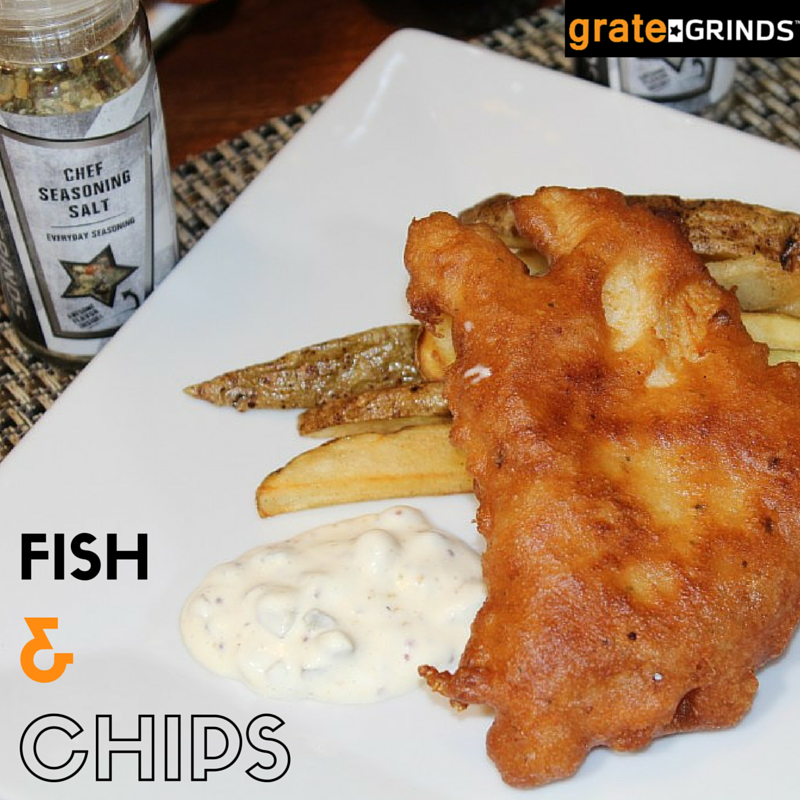 Grate Grinds Battered Fish & Chips Serves 4 people (Tartar Sauce recipe below) A classic combination of beef batter fried cod and steak cut French fries with tartar sauce. INGREDIENTS – STEAK CUT FRENCH FRIES: 4 each medium sizes Russet (baking) potatoes A/R frying oil.  Put 1″ to 1 1/2″ of oil in your fry pan.  We use peanut oil, but use your own preference. A/R Grate Grinds Salt & Pepper Mix METHOD: Heat oil in a wide sauteuse (straight sided sauté pan) pan to 300F.  Use an instant read digital pocket thermometer!  Guessing doesn't work too well.  If you have a...