• cedar planks • grate grinds • salmon • seafood • seafood seasoning • spices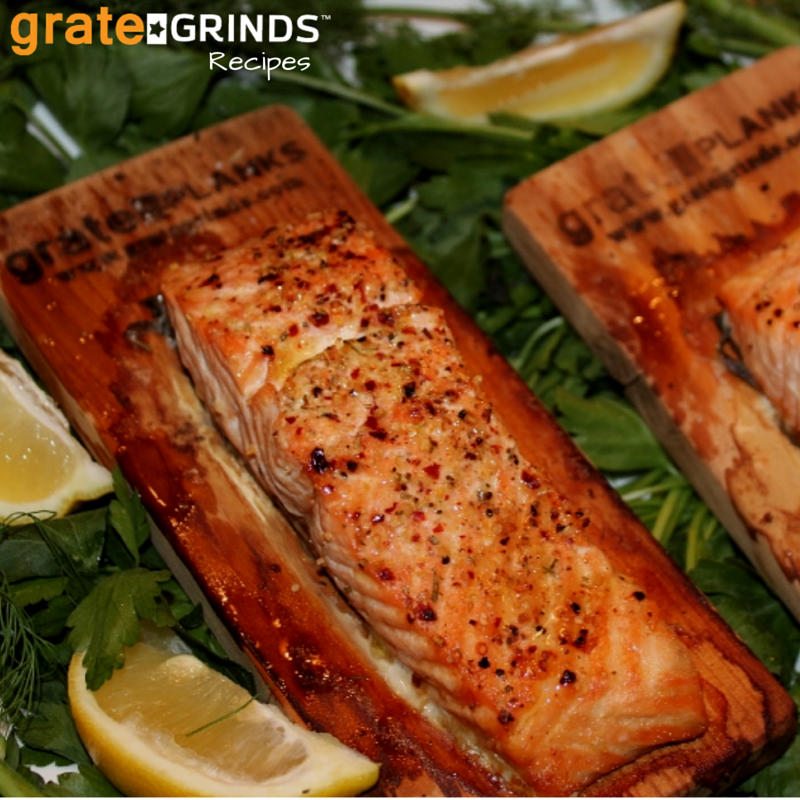 NOTE: To review and/or select the meat you wish to use, please refer to the "Recommendation Guide to selecting your beef, pork, chicken, turkey or seafood" PDF, located in the Recipe link in the heading at the top of the Home page.   1) Soak the cedar planks in water for at least one to two hours in a sink or clean bucket. NOTE: We also sell three sizes of cedar cooking planks here on the website. Click on GRATE PLANKS on the Home Page.   2) Place your salmon or fish filet, skin side down, on the cedar...
---
• cedar planks • salmon • seafood • smoked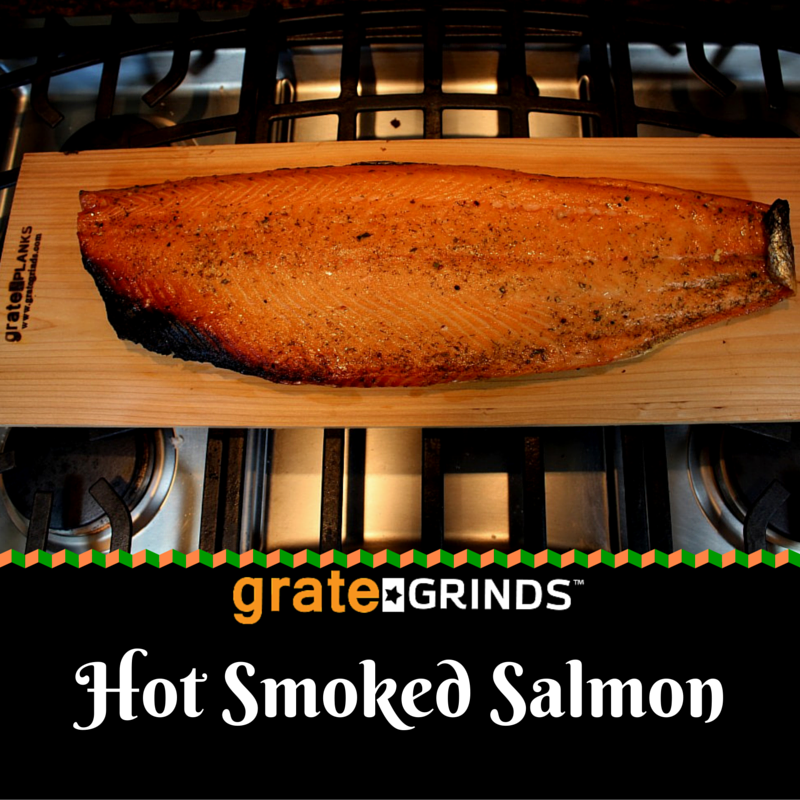 There are two types of smoking of salmon:  cold smoking and hot smoking. Cold smoking will result in "lox", which is defined as cured, cold smoked salmon.  It is not cooked, so it is soft, supple, pink and needs to be sliced very thin against the grain of the salmon filet.  It is generally served with cream cheese and bagels or on a platter with capers, sliced tomatoes, diced egg, shaved red onions, chive cream cheese and toast points (small slices of bread toasted). Hot smoking is what we are doing here.  We will cure the salmon filet, then rinse...