• bbq • beef • chicken • grate grinds • pork • seasoning • spices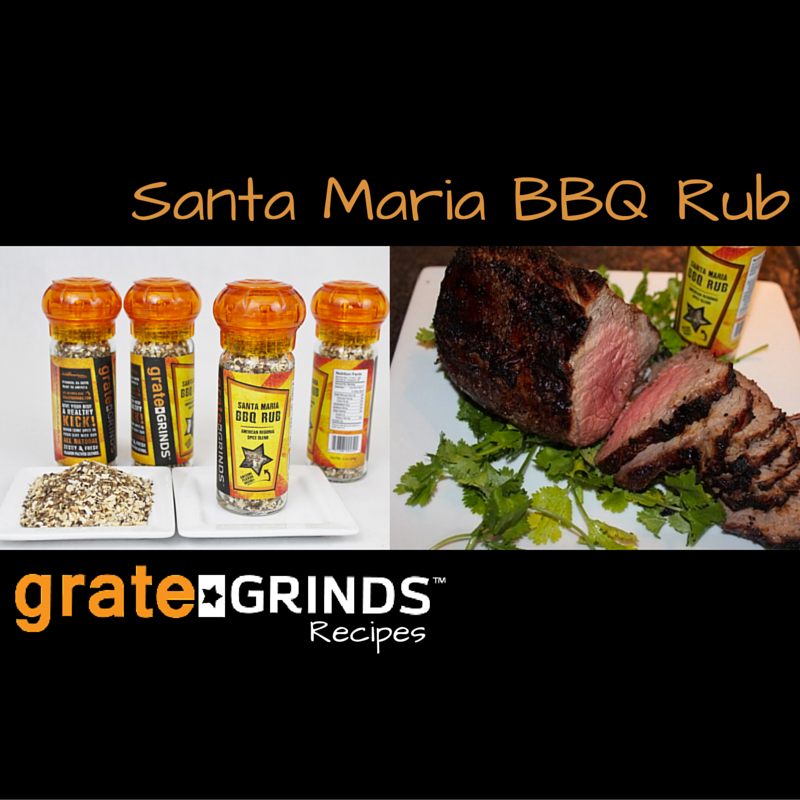 This is a specific regional BBQ rub which originates from the Santa Maria Valley in Santa Barbara County, which is on the Central Coast of California. This Santa Maria tradition started around the mid-19th century and beef sirloin tri-tip is classically used and grilled over California oak. This rub is very simple, but very direct with flavors of: black pepper, garlic, hickory smoked sea salt and onion.   NOTE: If you would like to learn more about different types of foods to barbecue, grill or oven roast, please read the "Recommendations for selecting your Beef, Pork, Chicken, Turkey and Seafood"...
---
• barbecue • bbq • grill • pork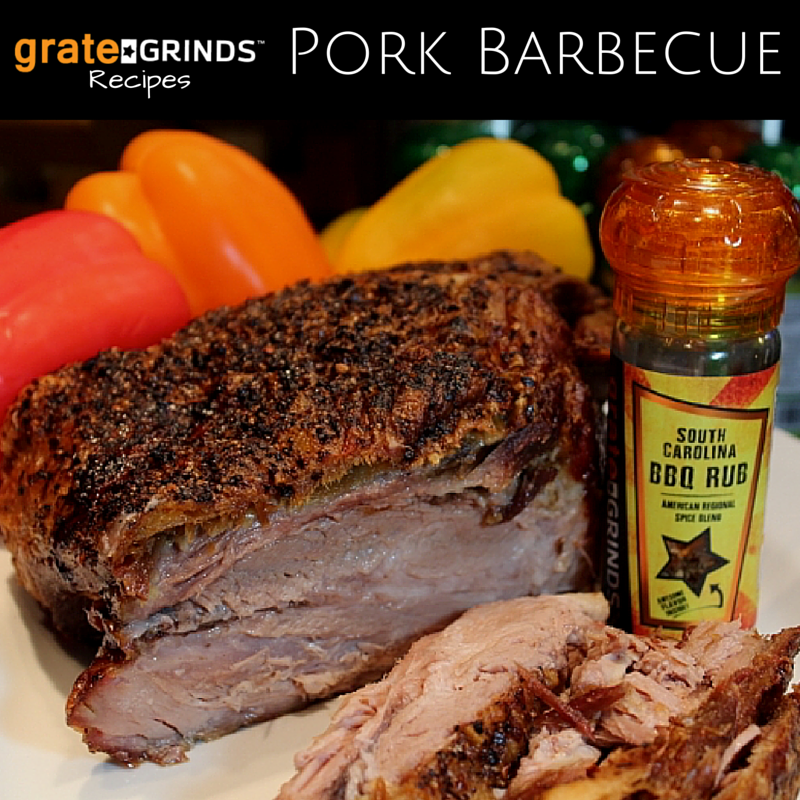 To use the Grate Grind South Carolina BBQ Rub, evenly spray or rub, a little oil on all sides of your pork butt.  Then grind the rub evenly on all sides of your pork, gently pressing it onto the surface.  The amount of rub you grind on is up to your flavor preference. The more you grind on the more of a flavor impact the rub will have.  Figure 1, below is an example of how much rub to grind onto your pork butt, as a general rule.  You can use either a boneless or bone-in pork butt.  The bone-in...